Indo-European Crossword Puzzle No. 1


Complete the crossword by supplying the Indo-European root suggested by the reflexes glossed for each number, using forms given in Pokorny's Indogermanisches etymologisches Wörterbuch (1959). Treat aspirated (bh, etc.) and labialized (ku, etc.) stops as a single character. Omit marks of vowel length and accent, but distiguish palatal and velar stops, syllabics and non-syllabics, vowels and semi-vowels. The first one has been done for you.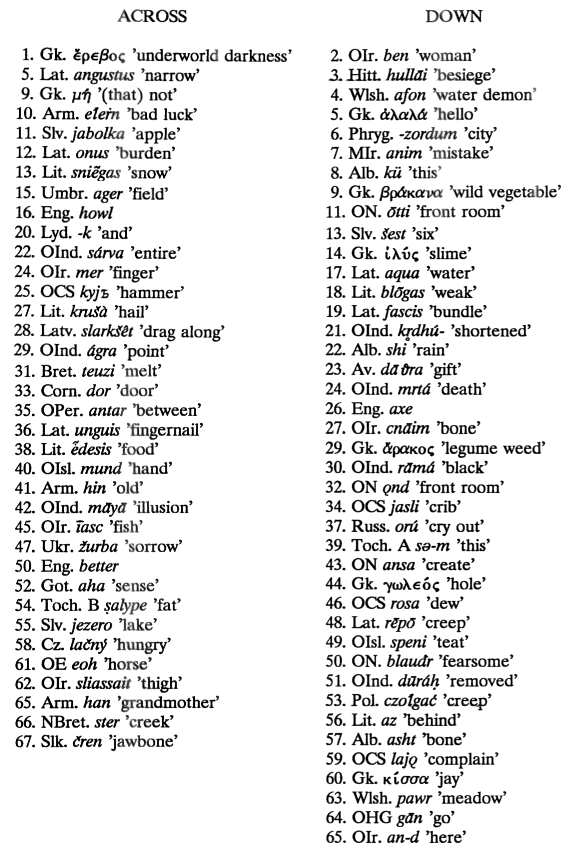 BONUS!! Complete the crossword, and send it or a copy thereof to "Speculative Grammarian Crossword, c/o D. Reindl, Dept. Linguistics, Box 1892, Rice University, Houston, TX 77251" by March 1st, 1993, and if your solution is correct, your name will be entered into a drawing for a special prize, the nature of which will not and cannot, unfortunately, be disclosed here.